When the temperatures drop, there's nothing more enticing than staying inside and snuggling on the couch with a good book. (Oh, who are we kidding. It's Netflix 95% of the time.)
But the benefits of getting outside during winter can't be ignored. You'll get in some vitamin D, escape the cabin fever that comes with being indoors every hour of the day, and improve your mood.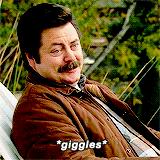 Need some motivation? As self-proclaimed experts in surviving winter (and Chiberia in particular), we rounded up some of our favorite outdoor winter activities that we enjoy when the weather outside is bordering on frightful. Just don't forget your layers.
Host a Winter Bonfire
Who says bonfires have to be in the summer? Find an outdoor space at someone's house or apartment and throw a winter bonfire, complete with s'mores and hot cocoa in your thermal mug (or a hot toddy, we aren't judging). If you live in an apartment or a smaller space, a fire pit can have the same warming effects of a raging bonfire without the risk of your landlord calling the fire department on you.
Snowshoeing
Admit it, you're probably curious as to what this entails. Turns out, not much besides strapping your feet in and going. But the burn is real — the calorie burn, that is. Under certain conditions, snowshoeing can burn as many as 1,000 calories per hour.
Also, we know you don't own snow shoes. We'll stop your excuses right there, because you can easily rent them from outdoor retailers like REI when the snowshoeing urge strikes. In Chicago, Northerly Island and the Morton Arboretum both offer snowshoe rentals by the day for low prices. Go on, try something new.
Skiing and Snowboarding
There aren't many better group activities in the winter than grabbing a carful of friends and hitting the slopes. Most places will rent you gear, and you can often find a Groupon for cheap deals in nearby areas. Whether you're a Sky or an Urchin (hat tip if you understand the Johnny Tsunami reference), a day on the slopes is simultaneously exhausting and invigorating. Fuel up with coffee before you don your gear — it's gonna be a long day.
However you choose to make the most of winter, make sure you warm up afterwards with a hot drink from a thermal bottle. How are you going to get outside this winter?
Back to Blog Home