Do you even gift, bro? (We're really proud of that one.) We've got you covered for the health and wellness devotee on your gift list. Here are a few gifts guaranteed to make them smile — and then crank out one more rep.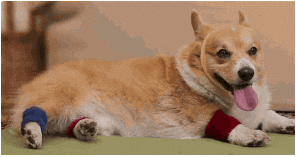 At-Home Gym Essentials
For the friend who is slowly but surely building their at-home gym, add a piece of equipment to their arsenal. Whether it's an ab roller, a yoga mat, a BOSU ball, or a pull-up bar, they'll think of you every time they use it (and maybe curse you a little bit).
Wireless Headphones
There's nothing more frustrating than getting your headphones tangled up in the treadmill or in the set of dumbbells you're holding. Plus, if you're a female without pockets in all your shorts, where exactly are you supposed to keep your phone? Solve this problem for someone on your gift list with a pair of wireless headphones that give them the freedom to leave their phone on the bench and use one hand for sipping from their reusable water bottle.
A Top-of-the-Line Workout Bag
Know a friend who's constantly either heading to or coming from a workout? Give them something you know they'll use every day- a workout bag to get them from the gym to work and everywhere else. Look for one with a separate compartment for smelly shoes and sweaty gear so that everything else stays nice and fresh.
Mini Foam Roller
Your friend will love to hate their new foam roller, but deep down, they know it's the best way to recover quickly from a tough workout. Our suggestion? Get them a travel-sized foam roller (with a variety of foam zones to attack different muscle groups) so they can take it anywhere — no excuses.
Shaker Bottle with Storage
Here's a harsh truth: it's not always possible to eat a nutritionally-optimized, fully-cooked meal within that ideal 30-minute window post-workout. The next best thing is a recovery protein shake, mixed and consumed on-the-go. Make it even easier for your pal by giving them the perfect shaker bottle that's already got built-in storage for protein powder or vitamins. Bonus? It can double as a reusable water bottle for during their workout. How's that for a two-a-day?
We've done the heavy gifting for you — all you have to do is click purchase. Happy holidays!
Back to Blog Home