It's not rocket science: you want your water (and iced coffee) to stay cold. And sure, it seems like a logical progression from that would be to stash your water bottle or travel mug in the freezer, just to ensure that your drink stays extra-extra cold. That's fine, right?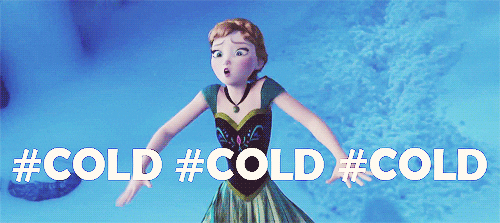 Stop. Do not pass go, do not collect $200. We do not recommend putting Contigo travel mugs and water bottles in your freezer. Here's why.
What Happens When Water Bottles and Travel Mugs Go in the Freezer
When liquids freeze, they expand and take up more space. As the liquid freezes and expands, it can cause your water bottle or travel mug to become deformed and misshapen.
Even worse, the expanding liquid might break the welds and seals holding your water bottle together. If you place a stainless steel water bottle in a freezer, you might unintentionally and up damaging the vacuum seal, causing it to lose its insulating properties and not keep your water cold for as long. Ironic, right?
Instead of Freezing Your Water Bottles and Travel Mugs, Try This
If you're dedicated to ice cold drinks, we salute you — and we think you'll love our stainless steel vacuum insulated water bottles and travel mugs. With our THERMALOCK™ vacuum insulation, you'll never feel the need to stash your drinks in the freezer, because the double-wall vacuum insulation keeps drinks cold for hours (and hours) on its own.
Here's a quick look at how long some of our most popular water bottles and travel mugs keep your drink cold:
You've got all the options. Now, you just have to choose your stainless steel style, and leave the vacuum insulation to us.
Back to Blog Home