Here at Contigo HQ in Chicago, we're #blessed with a Starbucks in our building, a Dunkin Donuts across the street, and dozens of other specialty coffee shops like Bow Truss, Asado, and Big Shoulders within walking distance.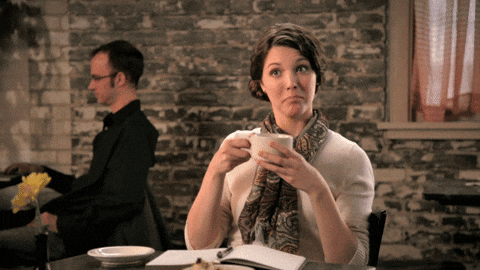 But what about outside of the Windy City? This year, we want to explore more local coffee shops on our travels throughout the United States, with specific plans to hit these cities and drink all the coffee our body can handle. Grab your stainless steel coffee mug and get ready to hit the road.
Seattle, Washington
The city that gave us Starbucks has more than 1,600 cafés and coffee shops — the cozy antidote to its often-glum weather. Make a pilgrimage to the Starbucks Reserve Roastery and Tasting Room, a sprawling space dedicated to sharing rare coffee blends and exploring the art of the brew.
Had enough of the ubiquitous coffee giant? Smaller coffee outposts like Ballard Coffee Works, Milstead, or Craftworks Coffee. Or, if you're feeling cuddly, head to the Seattle Meowtropolitan, the city's first and only cat café.
Portland, Oregon
Stumptown Coffee Roasters has become synonymous with Portland coffee culture. Known for their focus on high quality beans and lasting relationships with their coffee producers, Stumptown was an integral part of the "third wave of coffee" movement, which views coffee as an artisanal food product (like wine).
Portland boasts more highly-rated cafes and coffeehouses than any other U.S. city, with 28 Portland coffee shops rated as 4.5-star or 5-star establishments on Yelp. If we had to single out one, we'd head to Coava. This spacious coffee shop shares space with a woodworking shop, so you can sit at a coffee table and get a coffee table all in one trip.
Minneapolis, Minnesota
Of course, national coffee chain Caribou Coffee started in Minneapolis and now has hundreds of locations. However, you'd be remiss to miss Spyhouse Coffee Roasting Co. Its Whittier neighborhood location is housed in a 1926 brownstone, while the Northeast location boasts more space for roasting in a restored warehouse surrounded by local artists. You really can't go wrong with any of the Spyhouse locations.
Want a more hands-on approach? Peace Coffee regularly hosts coffee-making classes so you can perfect your at-home brew. Peace is also known for being affiliated with one of the earliest fair-trade coffee groups and their subsequent commitment to coffee farmers.
Providence, Rhode Island
Bet you didn't know this: coffee milk is Rhode Island's official state drink. Nope, we didn't stutter. Coffee milk is a real thing. It's a mixture of high-quality coffee syrup and a glass of milk, kind of like how you would make chocolate milk as a child by mixing chocolate syrup and milk. Order it at Dave's Coffee, which also has the state's only Slayer machine (not a boombox blasting thrash metal, but a specialty espresso machine).
New Orleans, Louisiana
NOLA is the United States' leading coffee importer, and with such a large supply comes an extremely reasonable price for your daily espresso. For a truly local taste, order a chicory café au lait in your reusable coffee mug at Café du Monde. Drinking coffee this way first became popular in France, when coffee was limited and mixing chicory in helped stretch the supply. Psst… don't forget the beignet.
Where are you traveling this year, and what coffee meccas are you adding to your bucket list? Let us know in the comments!
Back to Blog Home