If you're planning on sticking close to home this spring break, you might be experiencing heart palpitations at the thought of entertaining your kids for a week straight (even more so if the weather is rough in your neck of the woods). We've brainstormed a few activities that will keep your kids happily occupied during spring break, even if you're not going on an exotic vacation.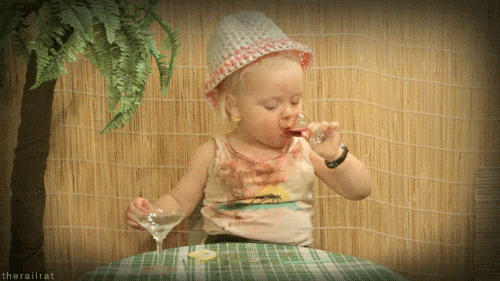 Check Out Your Local Library
Most local libraries will host a couple of kid-friendly activities during spring break week. Even if they aren't, the library is probably an underutilized tool in your kid-entertainment arsenal. Turn your kids loose with a list of your favorite childhood books, and see if you can find some new classics hidden among the stacks and instill in them a love of reading. Go ahead, load up the minivan and check out the library (#librarypuns).
Volunteer
Chances are, your family calendar is swamped most weeks. Take advantage of the extra free time to do a good deed as a family: volunteer. Whether it's working at a soup kitchen, visiting the elderly, or walking dogs at the animal shelter, this family-friendly activity will teach your kids strong moral habits while making a difference in your community.
Host a Bake-Off
Once you resign yourself to the fact that your kitchen will, in fact, get very messy, it's all downhill from there. Have every kid choose a skill-appropriate recipe, load up on ingredients at the grocery store, and get to work. You can finish with a blind taste test to see whose baked goods truly rule the kitchen. Everyone wins!
Start Your Own Family Garden
Whether it's a vegetable garden or strictly flowers, gardening teaches your kids about the value of water in the ecosystem while showing them how hard work and dedication can pay off. You can even work in a lesson about the importance of locally grown foods if that's something you're passionate about. Bonus: you can reuse cooking water or gray water to start watering your garden bed to sneak in a lesson about water conservation in the home.
Explore a New Neighborhood
How many times have you thought to yourself, "We go to this playground every single day," or "I'm so sick of this family restaurant"? Well, you have no excuses this week. Pack up the kids and their kids water bottles that don't leak, and head to a far-away playground on the other side of town. You may discover a new favorite play place along the way.
Staying at home can be just as big of an adventure as going to Florida or hitting the slopes. With your kids' water bottles by your sides, you're ready to have the best spring break ever!
Back to Blog Home